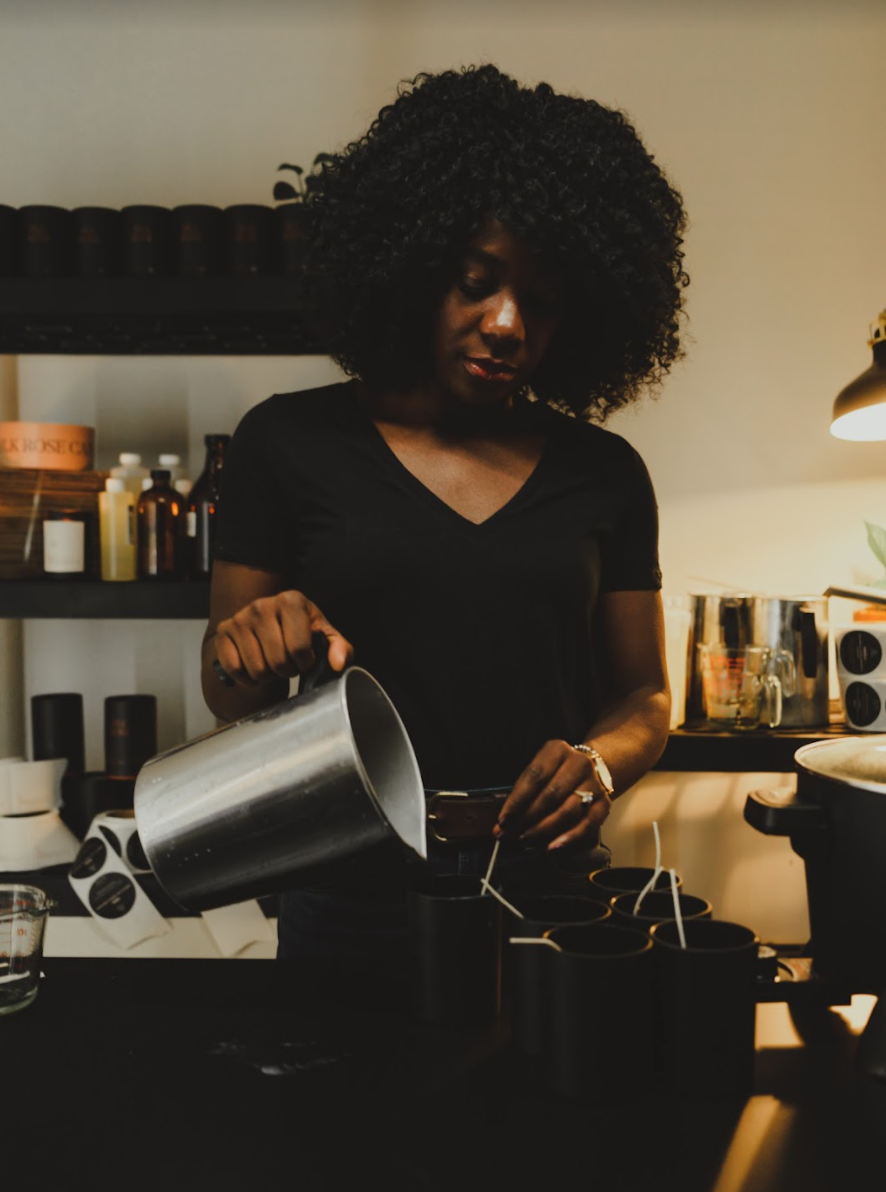 Small-batch: BLK ROSE candles are hand-poured in our home studio. Every candle is made and inspected by us, ensuring the highest-quality. We produce in small batches to eliminate waste and only use what we need.
Cotton wicks: We use cotton, lead-free wicks in all our candles to ensure a clean and even burn for your home. These wicks won't smoke if you are burning them correctly.
Clean burning: Every scent is hand-crafted using the highest quality fragrance and essential oils. We strive to create the cleanest burn possible and avoid using phthalate, additives and other harmful ingredients.
Signature scents: We blend a variety of fragrance oils to create a unique scent that is unlike anything you have smelled before. Our candles don't smell like your typical candle
Eco-Conscious: We aim to produce as little waste as possible. Our candle vessels can be re-used (we encourage you to!), our packing tape is biodegradable, our packing slips are printed on forest-free paper and our paper tubes are made with recycled materials.
BLK ROSE Candles are hand poured on amiskwacîwâskahikan, Treaty 6 Territory, Edmonton, Alberta.
Photography by Morgan Gold.