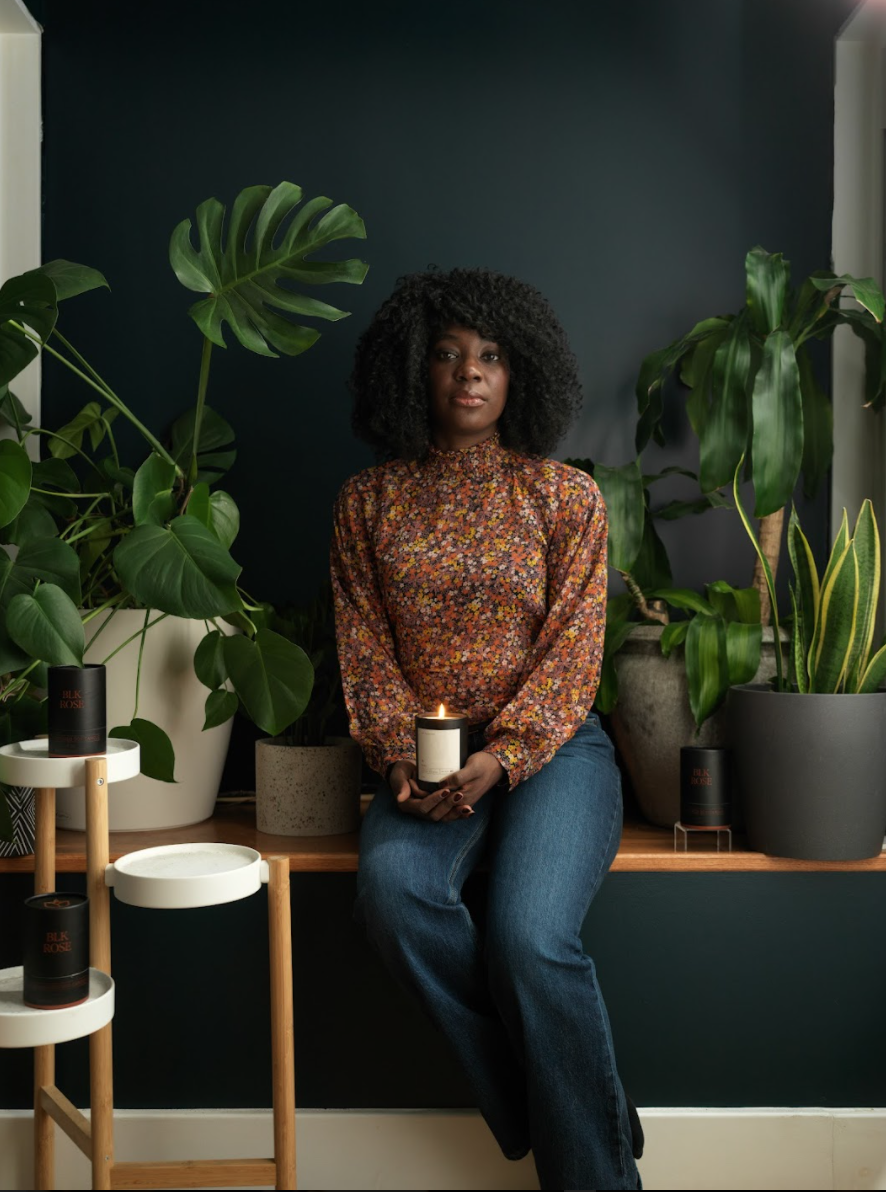 Tired of supporting businesses whose values did not align with ours, BLK ROSE was founded in 2021 by Kejina Robinson as a candle brand for people who are tired of the status quo.


BLK ROSE was created almost by accident – Kejina wanted to find a Black-woman owned candle brand but couldn't find one that completely resonated with her.
After some searching, it was her life partner, Jeremy, who encouraged her to create what she wanted to see but couldn't find, and so BLK ROSE was born.


BLK ROSE is more than candles. Our vision is for BLK ROSE is to be a place where you can not only find beautiful, well-made candles, but also be inspired to discover the richness and histories of those people and voices who aren't always widely celebrated.

Through BLK ROSE, we hope to inspire through scents, stories, art and people.


Made in small batches in our home studio located in Amiskwaciwâskahikan, Treaty 6 Territory, each BLK ROSE candle has been carefully crafted to be a thought provoking and inspiring scent for your space.